Saskatoon Contacts AAA Hockey Club Prospect Spring Camp
When: Friday, May 1 & Saturday, May 2
Merlis Belsher Place, 2010 College Drive Saskatoon.
This year's camp will be a high tempo scrimmage based camp with roster spots on the line.
The Saskatoon Contacts will also be extending invitations to our summer schedule
for those who show they can compete at the Midget AAA level.
The cost for the weekend prospect camp is $100.
Please submit payment either by mailing cheque to:
Saskatoon Contacts Midget AAA Hockey Club,
254 Laycoe Crescent, Saskatoon, Sask, S7S 1H5,
or
send e-transfer to bradjacky@gmail.com.
If you have any questions, please feel free to contact Coach Marc Chartier @ 306-220-7556
or
Brad Bauml at 306-220-5267.
Players will receive emails with ice times approx. 1 week before camp.
We look forward to seeing you at our camp in shape and ready to compete for a spot with our Hockey Club for the 2020-2021 season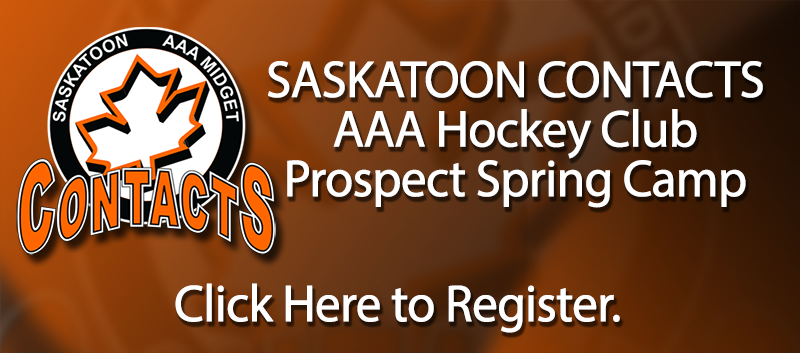 Deadline for registration is April 12, 2020.